Wheel Balancing
Wheels that are not balanced produce a vibration that can be felt in the vehicle which is uncomfortable for you and bad for your suspension and tyres. Unbalanced wheels increase the strain on the suspension and can cause excess tyre wear.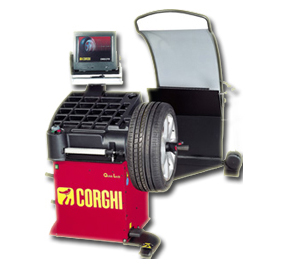 When should I have my Wheel Balance checked?
You should have your wheel balance checked if you:
Notice a vibration or wobble above a particular speed
Have recently had a collision with a kerb or large pothole
Notice abnormal tyre wear
Here at Pan Autos we have all the specialist equipment and expertise to balance your wheels to the nearest gram, getting rid of annoying vibrations and caring for your suspension and tyres.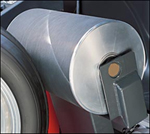 To balance your wheels, your vehicle is placed on a balancing machine which spins the wheels and finds any imbalance in the weight of the wheels. If an imbalance is found, lead weights are added to the opposite side to compensate. Having perfectly balanced wheels increases the handling and smoothness of your vehicle.
If you think your wheels need balancing, please call us on 01582 764322 or alternatively Contact Us online and arrange an appointment at a time that suits you.
Pan Autos have been supplying Harpenden and the surrounding area for more than 25 years.

We offer great value and customer service for all your vehicle requirements.