MOTs
If your vehicle is 3 years or older you are required by law to have an annual safety check known as the Ministry Of Transport test, or MOT for short. The test ensures your car meets minimum safety requirements so that your car is safe for you and other road users.
The MOT test itself consists of a comprehensive look over your vehicle by one of our technicians who is DVSA (Driver and Vehicle Standards Agency) qualified. The inspection covers interior and exterior checks, as well as checks under the bonnet and under the car.
Pan Autos can fix most MOT failures so even if your car fails, we can address the issue and make it safe again, offering total peace of mind and making your MOT experience as easy as possible. Pan Autos makes having an MOT test convenient by offering appointments 6 days a week at a time to suit you.
Check your vehicle's MOT status or maybe a vehicle you are looking to buy Here.

If your vehicle requires an MOT test, please call 01582 764322 or fill out the form below and then hit the submit button:
Someone will get back to you shortly to confirm your appointment.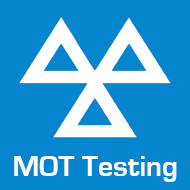 The security question is an anti–spam measure
Pan Autos have been supplying Harpenden and the surrounding area for more than 25 years.

We offer great value and customer service for all your vehicle requirements.