Free Safety Check
At Pan Autos we know the value of having a safe and reliable vehicle to get you around. Come in for a FREE safety check to offer you peace of mind.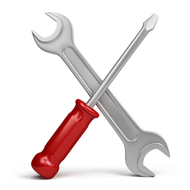 The Free safety check includes:
Tyres - A check of the Tyres general condition and pressures
Brakes - A visual inspection of the condition and wear on your vehicle's brakes
Lights - To ensure they are all functioning correctly
Fluid Levels - Are checked and topped up if needed (at additional cost)
Anti-Freeze - The strength and condition are assessed
Wipers and Washers - Checked for functionality and any signs of wear
Battery - Condition and charge levels are inspected
To book your FREE Vehicle Safety Check with Pan Autos, please contact us Here and we can arrange an appointment time that suits you.
Pan Autos have been supplying Harpenden and the surrounding area for more than 25 years.

We offer great value and customer service for all your vehicle requirements.